Train from Ho Chi Minh to Dong Hoi
Description
• Vietnam-Railway.com sells train tickets for trains travelling from Ho Chi Minh City to Dong Hoi. There are 4 trains running daily on this route, including SE2, SE4, SE6, SE8, SE10 and SE12. The average travel time is about 22 to 24 hours with the distance is about 1,204 Km.
• Dong Hoi station located at Dong Hoi city, Quang Binh Province.
• Saigon Station located at 01 Nguyen Thong street, District 3. Ho Chi Minh city.
TOURIST ATTRACTIONS IN DONG HOI CITY
The Bell Tower of Tam Toa church
In the city central park, there is the relic of Tam Toa church with only the bell tower, at the top of the tower are dry branches and flying sparrows.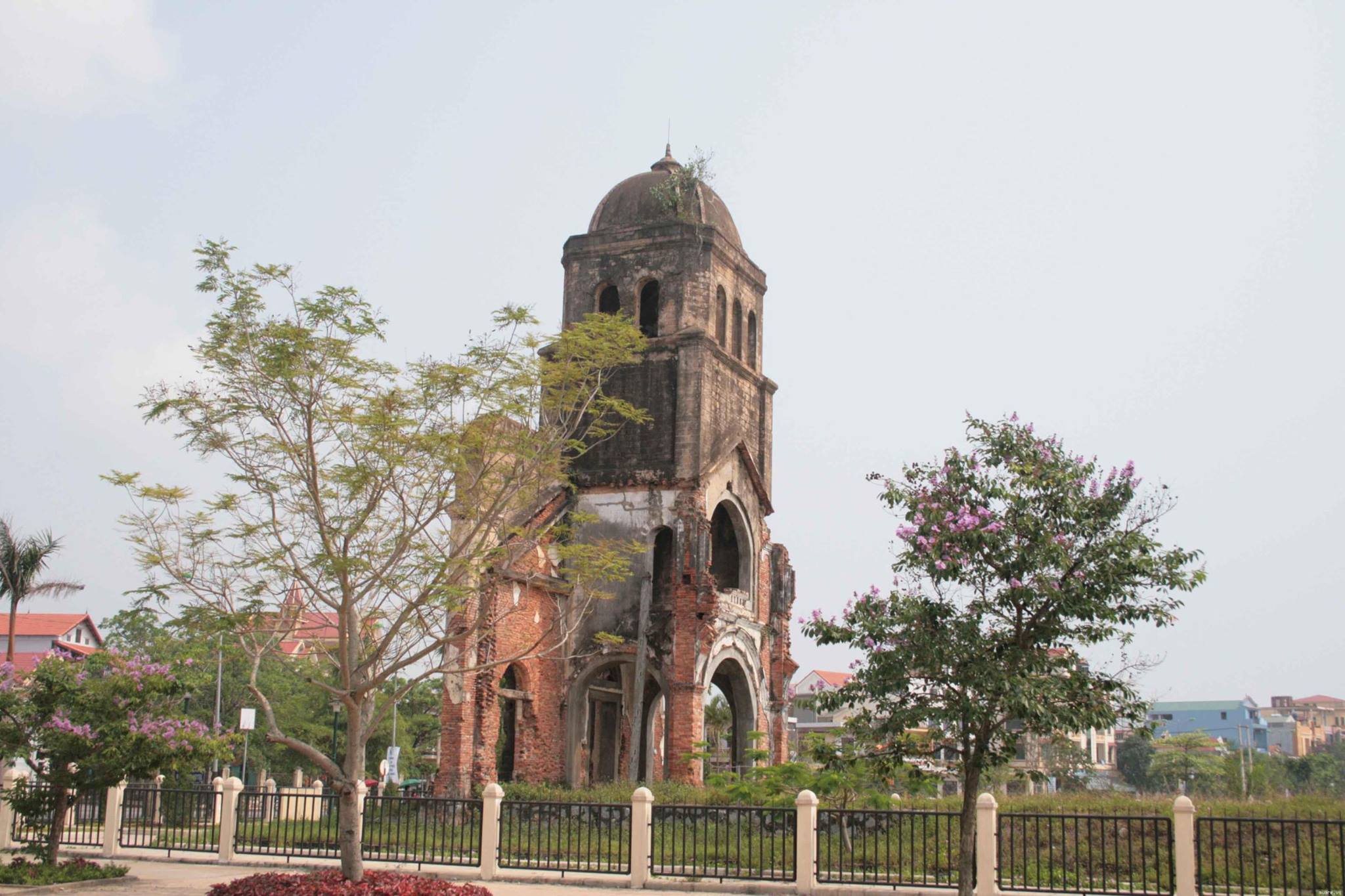 Tam Toa Church was built in 1886, the document records that Han Mac Tu poet was baptized here in 1912. During the war from 1964 to 1972, the church collapsed, leaving only bell tower, Dong Hoi town then was leveled. The Bell Tower of the Tam Toa church remains today as a testimony of a time of fierce war.
If you continue to go to the sun, visitors will come to Nhat Le estuary, a peaceful and dreaming setting. End of the estuary is the coast running long. This area hotel is for guests to relax and swim in the sea. A variety of entertainment services on the sea and special dishes are always available to serve visitors.
Luy Thay - Nhat Le Route
Located at Nhat Le estuary, a vestige of Luy Thay, the Luy citadel was once built by Lord Nguyen for Dao Duy Tu to defend during the time of Trinh - Nguyen division, lasting nearly half a century. On the side of the road, there is a stele saying: "Nhat Le line was built in 1631 with a length of 12 km, a height of 6m and a width of 6m belonging to Truong Luy Dao Duy Tu system. There have been fierce battles between the two feudal powers Trinh - Nguyen in nearly 50 years of the civil war. "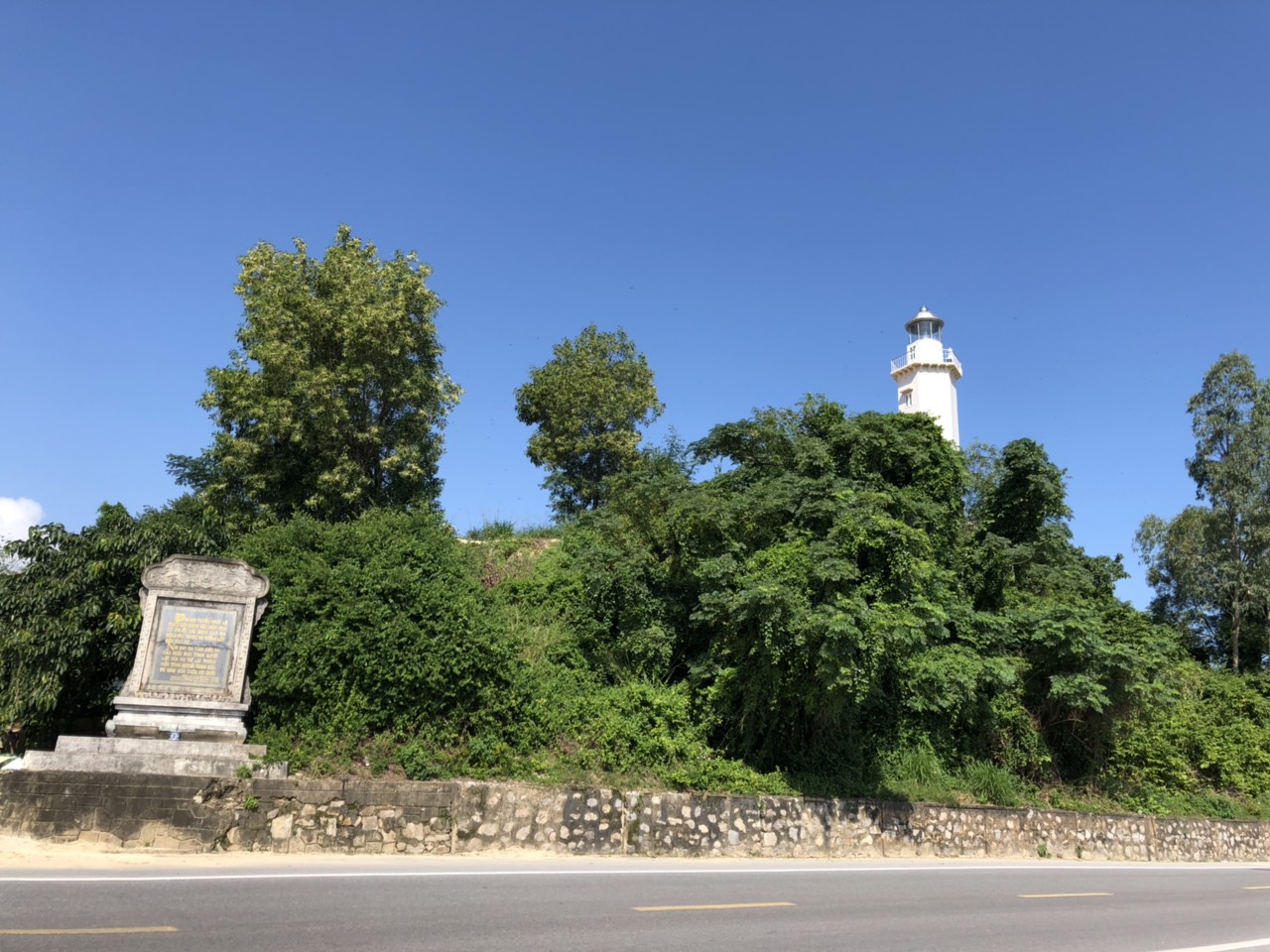 Follow the steps to the top of Luy Thay, and then meet Nhat Le Lighthouse Station. The arrogant lighthouse leads the way for ships every night. Looking down is the gentle Nhat Le river, the fishermen still cling to the river in their livelihood.
Nhat Le beach
Nhat Le Beach is wild and pristine with shaggy poplar forest, on the sandy beach full of sea ropes along with purple and yellow flowers, creating beautiful pictures.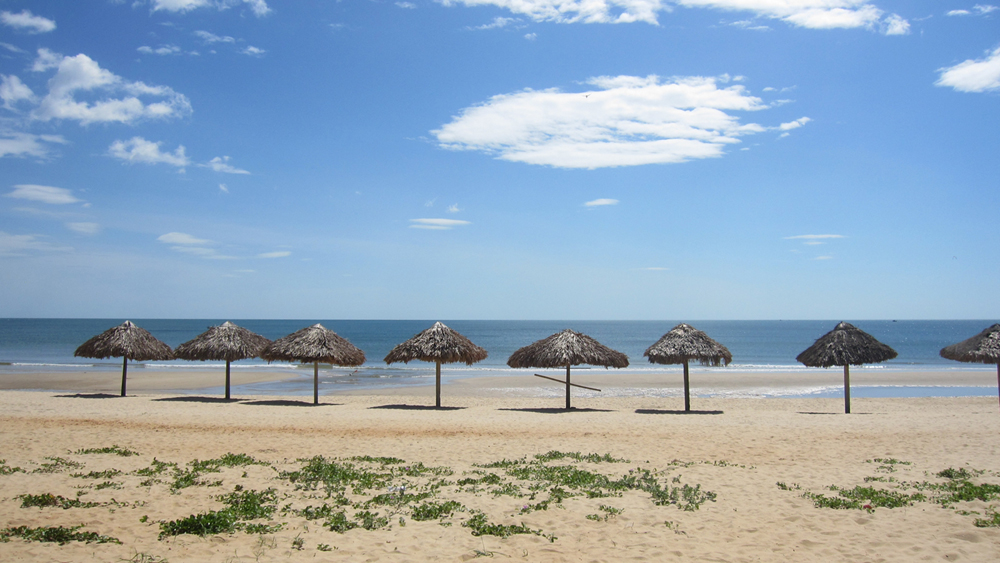 Coming to Nhat Le Beach, visitors will stray into a white sand color, with the pure white of the water, with the clean white of the sea sand, as it attracts every step of the visitors. At times when the sky is clear, the wind is cool, the beach is like a new mattress, inviting visitors. The sand is smooth, smooth, hard, iridescent, visitors can bike or play football on it comfortably. Launching your eyes to the sea, you will see layers of silver waves approaching the shore like waves of flowers, like chains of white pearls rolling, landing on the shore. The sea hummed, the murmurs merged into endless songs.
Sand hill Quang Phu
Sand Hill Quang Phu is about 8 km away from Nhat Le beach (Quang Binh) along Truong Phap street. This is a destination that attracts a large number of tourists when traveling to Dong Hoi. Coming here, you will feel like you are lost in the desert with white sand dunes, smooth and long stretching like the familiar saying "Chang chang sand dunes in Quang Binh noon".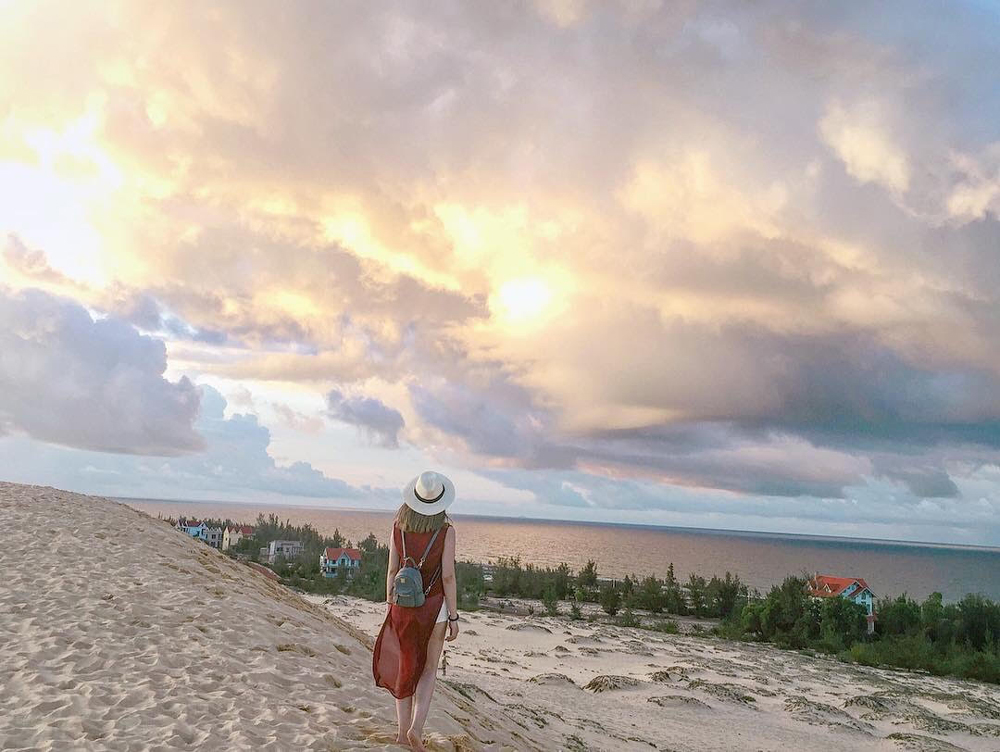 The vast sand dunes nature creates as challenging steps foot wandering desire to explore. Located right next to that sand dune is the pristine Quang Phu beach with rows of green casuarina trees. Sand Hill Quang Phu is the ideal place for those who like to take photos.
Me Suoi Monument
Mother Transparent is the heroic symbol of our nation, of our people to die for the Fatherland to give birth. Paddle wharf in the past has become a typical historical monument in Dong Hoi during the anti-American period with the name dear and respectful: Mother boat throughout.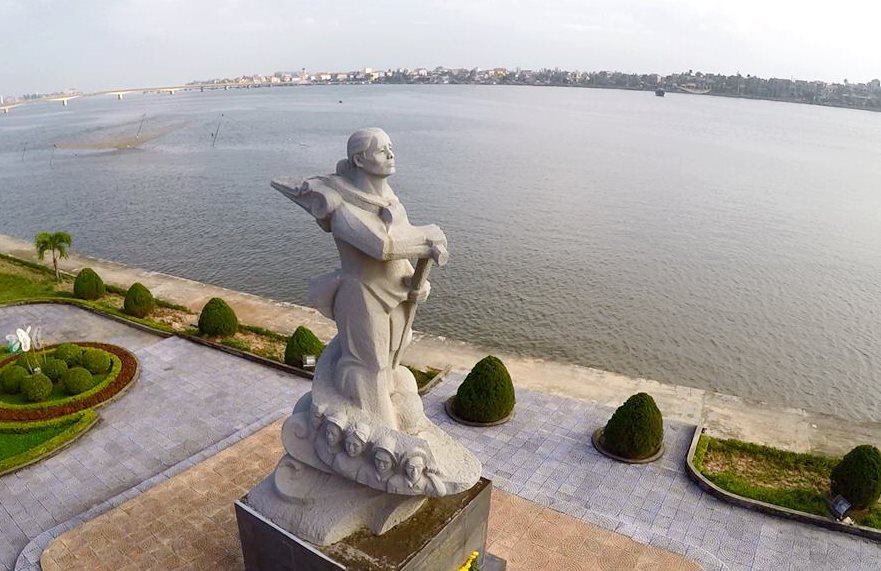 Next to the beautiful and gentle Nhat Le stream, right in the center of the old rowboat ferry, the Mother Monument is built majestically. To express the admiration and gratitude of the people of Quang Binh to Mother. At the same time, educating patriotism, loving homeland, fostering revolutionary ideals for every Quang Binh people but especially the younger generation of Dong Hoi today.
Quang Binh Quan
Continue the journey to explore another side of Dong Hoi. The first is Quang Binh Quan - a typical symbol of the city. Formerly this was a key on the North - South economic road, one of the three gates of the master fortress built and commanded by Dao Duy Tu in 1631. In the 6th Minh Mang year (1825) this project was rebuilt with stone bricks, in 1961 was remodeled.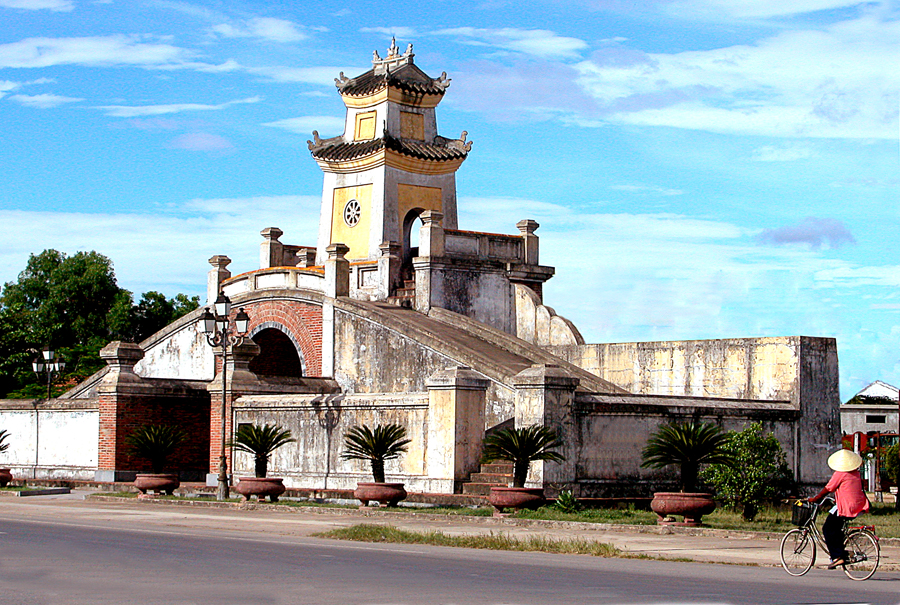 There is also another city gate that locals call "Quang Binh Quan" located in the city near Saigon Quang Binh Hotel.
Dong Hoi Citadel
Guests can also see the ancient ruins of Dong Hoi, a part of the overall military relics of Dong Hoi in the Trinh - Nguyen period divided. There are only a few short remains of this monument and a moat around it. The citadel is located in Hai Dinh ward, this is a military art-architectural monument.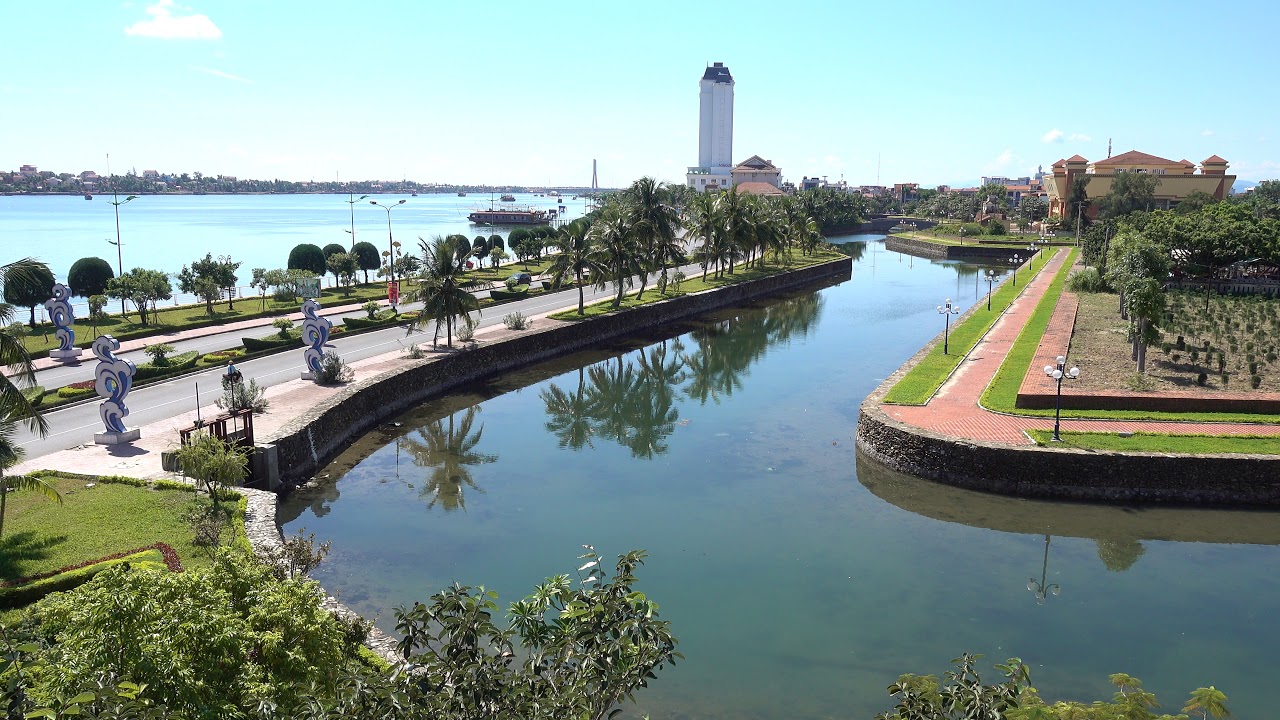 Dai Giac Pagoda
Dai Giac Pagoda is located in Duc Ninh Dong Ward, Dong Hoi. It is a spiritual tourist attraction that attracts a large number of tourists, Buddhists to visit and worship. In the temple there is a monolithic marble Buddha statue; 9m high; weighing 40 tons - this is one of the largest marble Amitabha statues in the country.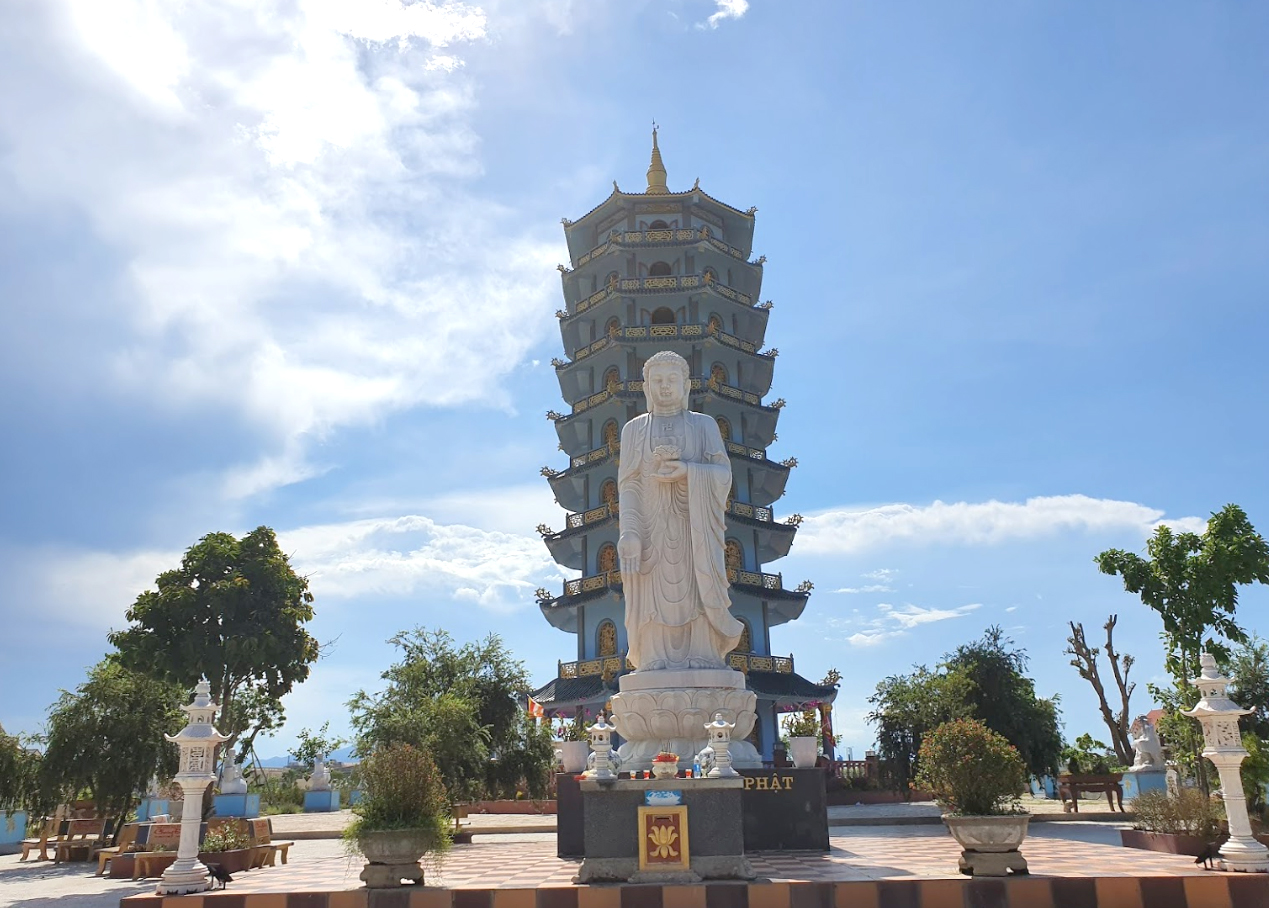 Bao Ninh beach
Passing windy Nhat Le Bridge, tourists will come to Bao Ninh Peninsula. Bao Ninh Beach with smooth pristine beaches stretches like endless, great place to become a beach with international standards. Bao Ninh peninsula also has ancient ramparts and Ca Ong Temple imbued with fisherman culture. In addition to the opportunity to enjoy the blue sea, white sand, fresh seafood and specialties of Quang Binh.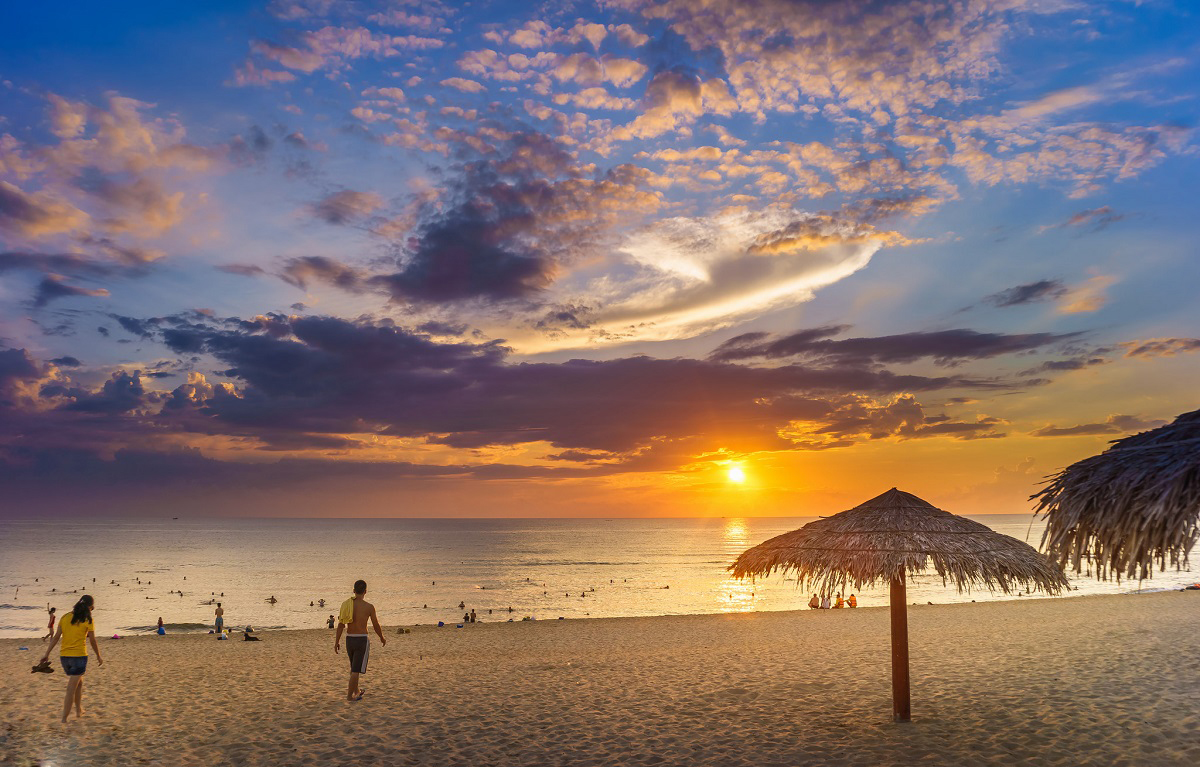 You can visit the website: www.happygotravel.vn for details of Dong Hoi tours
CHILDREN PRICES (for Reunification Express Train only)
• Under 3 years: Travel free
• From 3 to under 9 years old (and shorter than 1.3m): Price will be 75% of adult price for the North - South trains and and vice versa.
But for Tourist trains such as Hanoi - Sapa and vice versa, no children ticket are offered. they have to buy full tickets like the adults!
• Over 9 years old: 100% of adult price.
BAGGAGES
• Carry-on Bags: The train cabins are allowed to carry baggages which do not exceed the weight limitation of 20 kgs of adults and 10 kgs of children. The baggages must be wrapped neatly and reliably.