Train from Dong Hoi to Quy Nhon
Description
• The railway from Dong Hoi station to Quy Nhon (Binh Dinh Province) station is about 574 Kilometers. There are 4 trains including SE1, SE3, SE5, SE7, SE9 and SE11 (which belong to Reunification Express train) on this route. They daily depart and take about 11,5 and 12,5 minutes (From Dong Hoi to Quy Nhon or return). The seat types include the hard seat, the soft seat, hard berth (6 berths in a cabin) and the sort berth (4 berths in cabin) - From Soft Seat type to Soft Berth type, all carriages and cabins are air-conditioned with the comfortable seats/berths
Dong Hoi railway station :
Address : Sub-regional 4, Nam Ly District, Dong Hoi City, Quang Binh.
Dieu Tri railway station :
Address : 1A Dieu Tri , Quy Nhon City, Binh Dinh Province
Quy Nhon tourist destinations "must definitely go"
Besides attractive Quy Nhon cuisine, beautiful Quy Nhon tourist destinations will surely captivate the tourists including you. Let Vntrip.vn make a list of beautiful landscapes here that you cannot ignore.
1.Resistant to Nhon Ly
The first destination in the top of the beautiful places in Quy Nhon is Nhon Gio. This is the most attractive destination when traveling to Quy Nhon. Eo Gio is 20km northeast of the city center. Although the distance is somewhat limited, when you come here, you will certainly not worry about moving.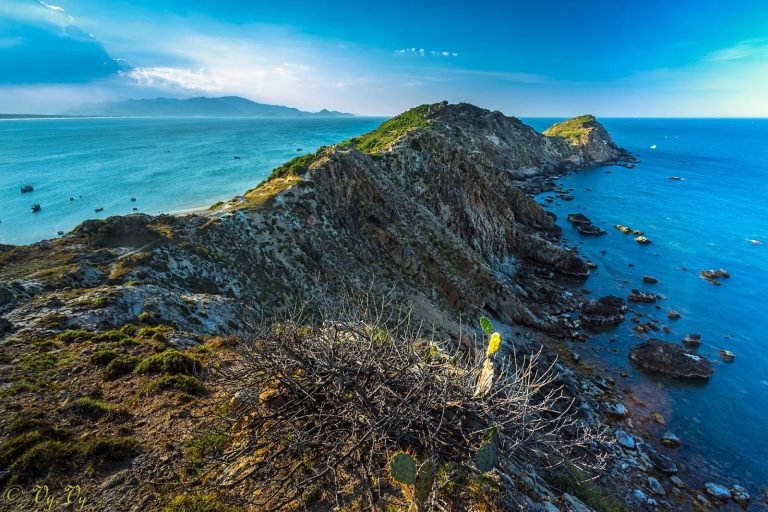 The beautiful scene at Eo Gio Nhon Ly is like a watercolor painting with harmony of colors. From white sandy beaches, rough rock rapids to sky clouds, overwhelming water, everything is lyrical. For those who love photography, this place is the ideal destination for beautiful shoots.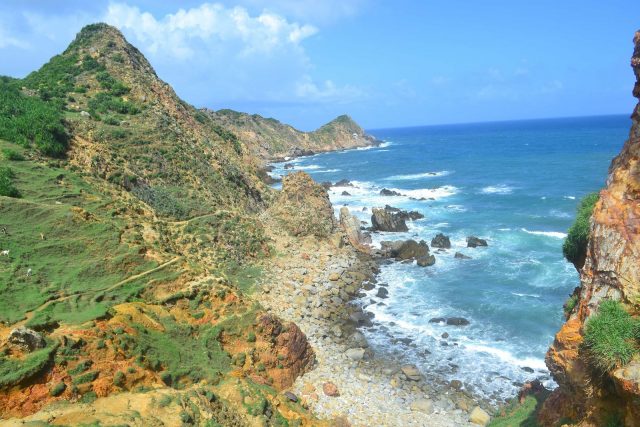 2. Bai Ky Co
Besides Eo Gio, Ky Co beach is also one of the beautiful places in Quy Nhon. Ky Co has quite a distance, about 25km from the city center. Stay away from the noise, hustle and bustle, here everything is wild and quiet. The simple rustic beauty of Ky Co beach is paid attention to by visitors; and attract more people to explore in recent years.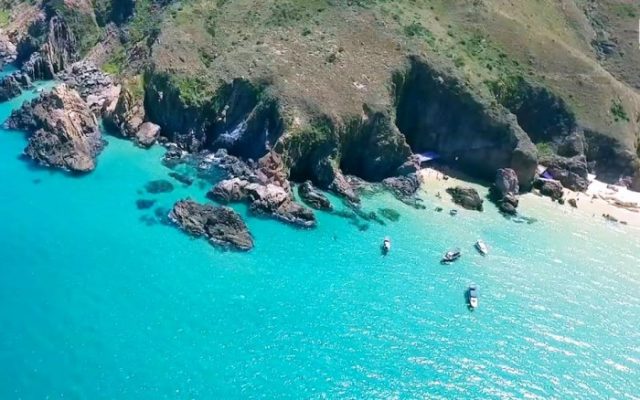 Bai Ky Co is considered one of the beautiful photography locations in Quy Nhon. Clear water looking down to the bottom. You will quickly forget the pain when immersed in the cool water.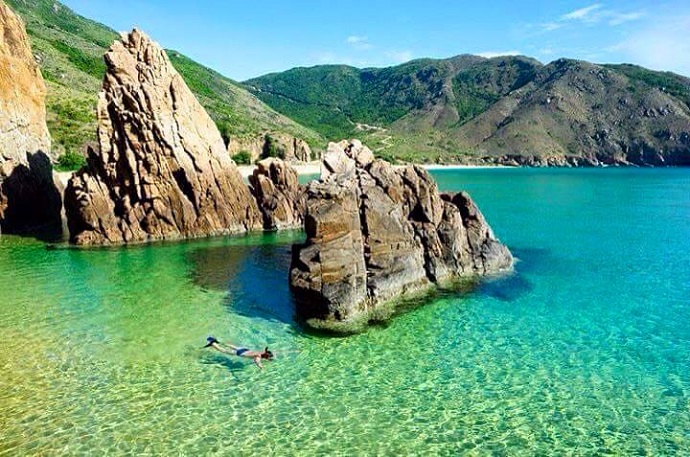 3.Green Island
One of the beautiful places in Quy Nhon to mention is Cu Lao Xanh. Compared to "Pearl of the East Sea", Cu Lao Xanh has a large area of ​​364ha. Far from the city center 24 km, Cu Lao Xanh is quite sparse. It has a cool climate, fresh space. With the harmony between the blue sea, luxuriant trees, a day at Cu Lao Xanh will help you relax more.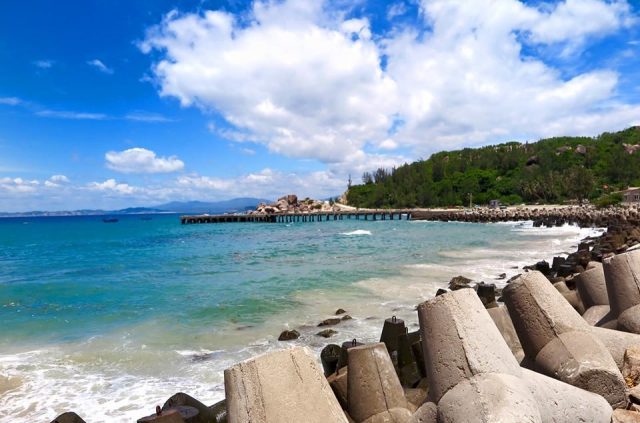 However, not always suitable time to come here. The months of July and August are cloudy with lots of rain, even storms, which are dangerous when traveling. You better choose to go in September or October.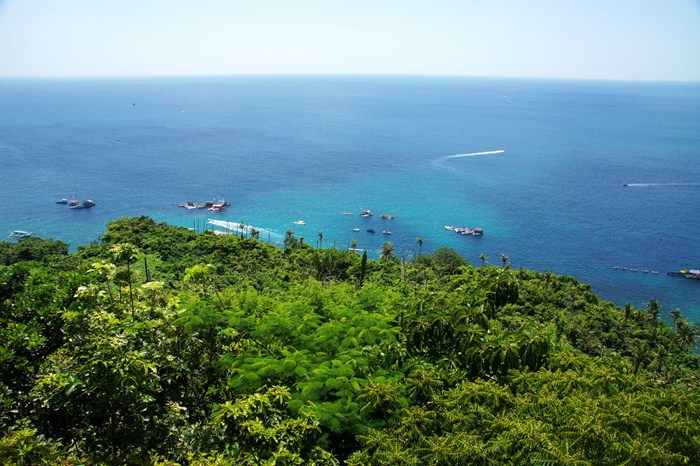 4.Little Cake Care Tower
Banh It Thap Tower is one of the beautiful landscapes of Quy Nhon. Located off Highway 1, quite far from the city, but coming here you will be really impressed. The relic of Cham Banh It is 1,000 years old with unique architectures.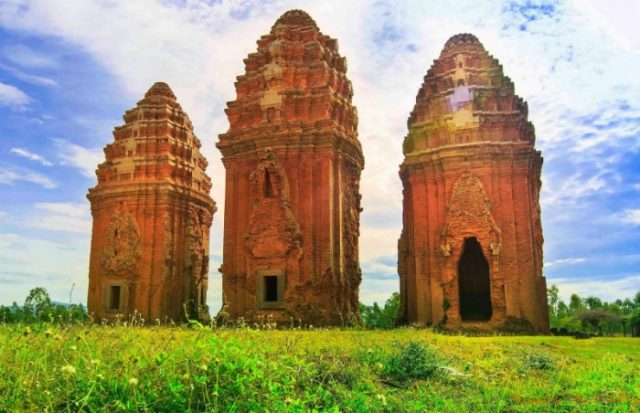 This is an opportunity for you to learn deeply about Champa culture, and save yourself many beautiful pictures.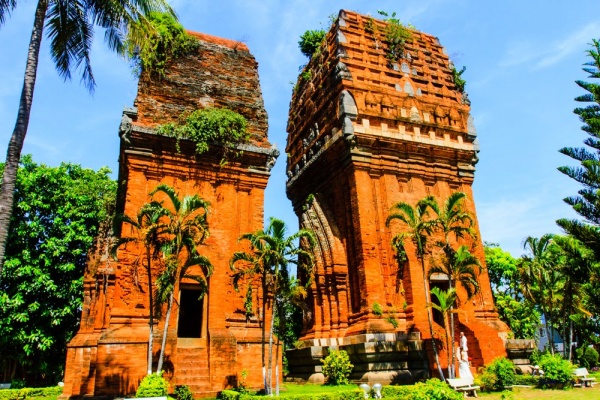 5. Quy Nhon beach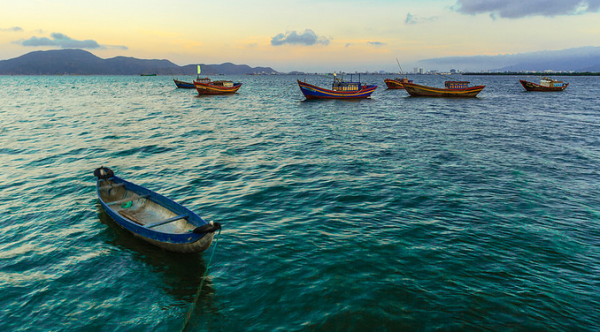 Beaches in Quy Nhon city area are very convenient for you to move. Although this place is not as beautiful as the coastal areas of Eo Gio and Ky Co, it is very safe and comfortable. You can enjoy many attractive services, eat Quy Nhon specialties on the nearby streets. Not only that, special programs are often held in the central waters, so the more visitors have the opportunity to participate.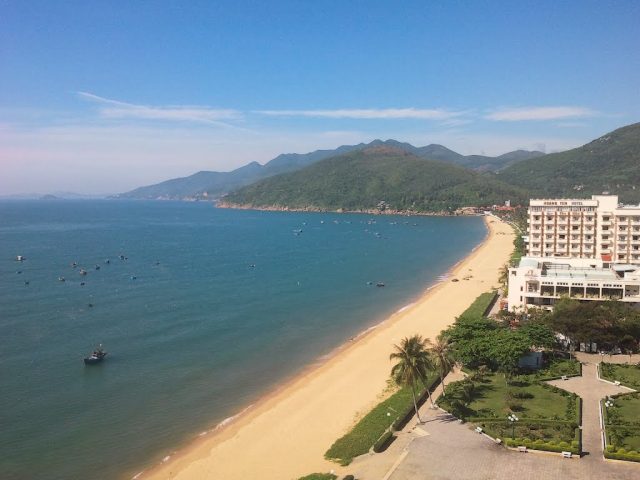 6. Dam Thi Nai
Thi Nai Lagoon is also a place that tourists cannot ignore when coming to Quy Nhon. Here, you will admire the beautiful natural scenery in a vast space of immature. The surface of the water was like a giant mirror reflecting the clouds of the sky, making the already large space even bigger.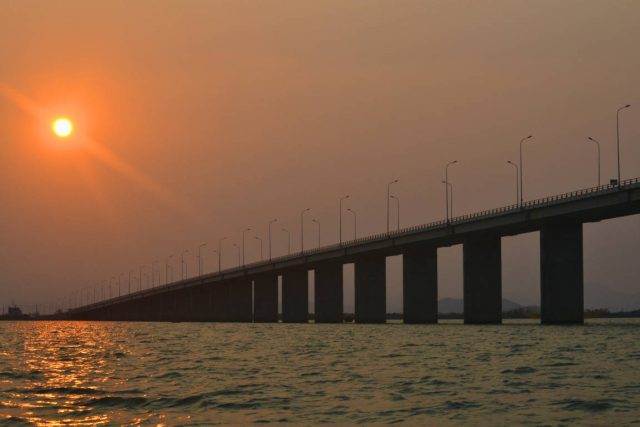 In particular, the sunset on Thi Nai lagoon is always a beautiful sight that makes visitors admire and flutter.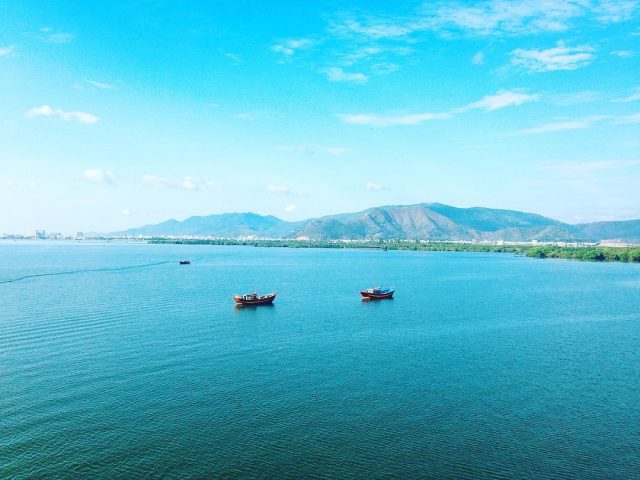 7. Ghenh Rang
If you are a tourist who likes to explore, perhaps visitors will be extremely interested in the wild beauty of the rock mingled with the immense beauty of the sea. The fresh air and beautiful scenery were favored by the ancient King Bao Dai and especially favored the name of a beach here called Hoang Hau beach.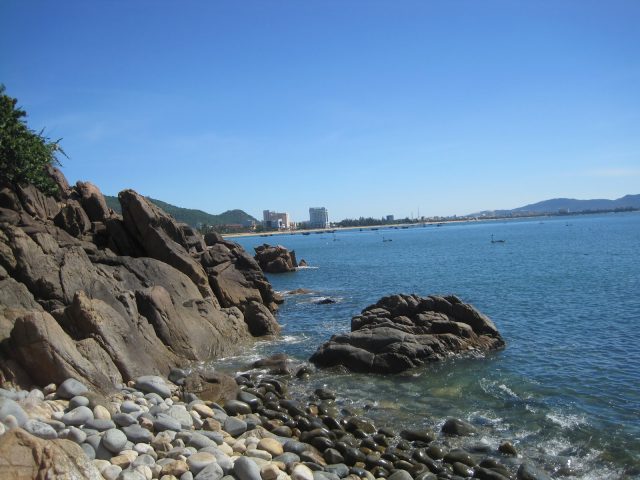 The sea at Ghenh Rang tourist area does not have the smooth sand band as in other places, but instead is thousands of smooth stones like giant eggs, making a difference for this place.
8. Ham Ho
If you have fun at the beach, visitors can change the wind at Ham Ho resort green trees. Here not only stands out with the green of trees, but also surrounded by the color of the lake water.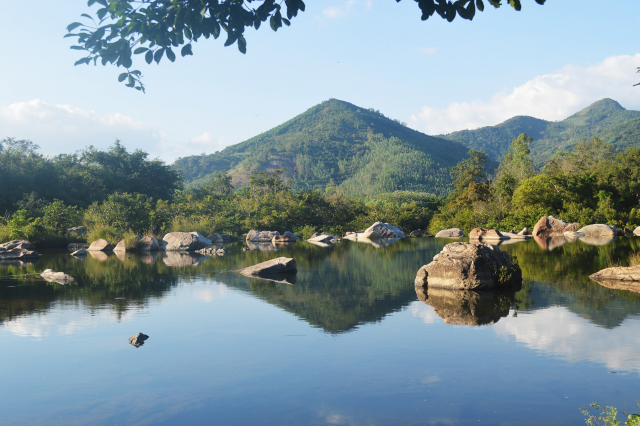 When coming here, visitors will feel like immersed in a real natural space by the majestic scenery of waterfalls, mountains and especially thousands of huge cliffs protruding in the middle of the water. , prevent the waterfall from overhead spraying white foam.
9. Linh Phong Pagoda
A prominent spiritual tourist destination of Quy Nhon is Linh Phong Pagoda, also known as Ong Nui Pagoda.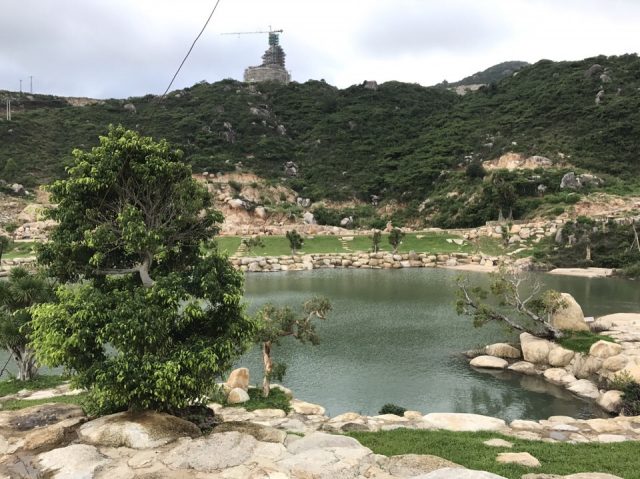 The first impression for visitors when visiting this temple is that the rows of lush green trees talk long and long, winding like a giant dragon flanking at the foot of the sacred land. Up to the main space of the temple, visitors will immerse themselves in the solemn atmosphere of Buddha land and feel the fresh air, admire the beautiful natural scenery.
You can visit the website: www.happygotravel.vn for details of Quy Nhon tours
CHILDREN PRICES (for Reunification Express Train only)
• Under 3 years: Travel free
• From 3 to under 9 years old (and shorter than 1.3m): Price will be 75% of adult price for the North - South trains and and vice versa.
But for Tourist trains such as Hanoi - Sapa and vice versa, no children ticket are offered. they have to buy full tickets like the adults!
• Over 9 years old: 100% of adult price.
BAGGAGES
• Carry-on Bags: The train cabins are allowed to carry baggages which do not exceed the weight limitation of 20 kgs of adults and 10 kgs of children. The baggages must be wrapped neatly and reliably.